Sorry about the late post, work has been busy...
With summer fading fast and the kids growing up too fast, we decided it would be a good time to get some professional help. In this case, we opted for an early afternoon trip scalloping with Capt. Mike McNamara.
The crew got up a little before 7:00 on a Saturday without too much drama, pretty impressive given that a pair of teenagers was in the mix. Snacks and drinks were loaded into my handy Polar Bear cooler. A couple of masks, snorkel, and reef shoes rounded of the gear. (Note : Capt Mike has all of the gear required for scalloping and we needed to borrow a mask and snorkel or two, but since I already have a mask and my face is a bit oversized much like the rest - I opted to bring my own.)
We met up at the St Marks launch (busiest I've ever seen) and we launched on time to near perfect weather. A short ride down the coast and we slowed down to search for telltale signs of scallops. That first stop yielded about 3 gallons. With the tide rising and the sun hiding behind the clouds it took some searching and several position changes to get our limit.
And now some pictures.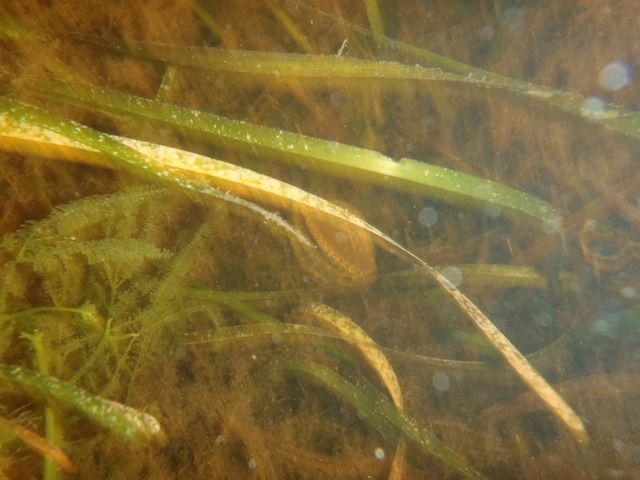 Can you see me?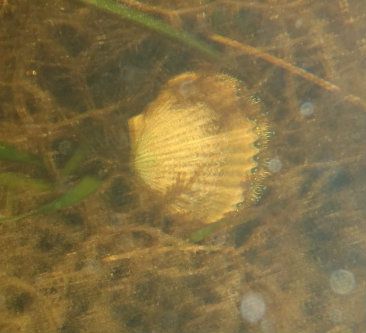 A little easier now?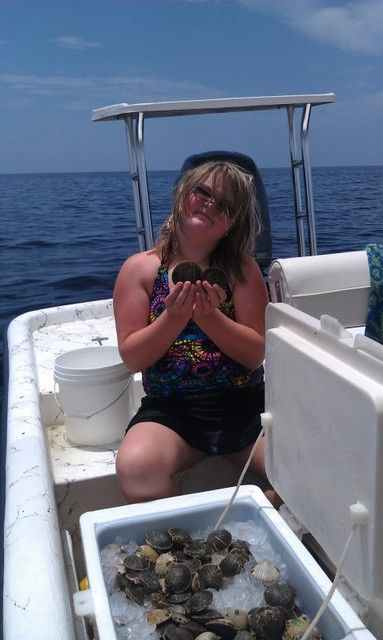 A full cooler and a happy daughter!
The whole gang is here.
Sunday we took a couple of friends on there first deep sea trip on a party boat out of PCB.