I keep reading about everybody getting out to fish and had the urge to give it a try. I got up, looked out the front window and decided maybe it wasn't my best choice....
Not being one to give up easily I decided to get a 2nd opinion from the back window....
That didn't look to be much better so, as a last resort, I thought I'd ask the nearest neighbors down by the end of the house....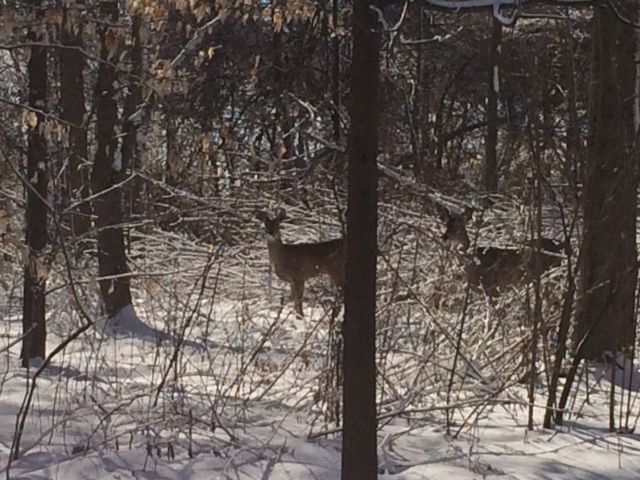 They thought I was nuts too, so maybe I'll just warm by the fire and try again in about 6 weeks....
There are people fishing around here but I never got around to buying an ice auger!