This was one of many breath taking views along the Alaskan highways. We visited Anchorage, Seward, Cooper landing, Soldotna, Homer, Hope, Denali, Talketna, and a few places in between.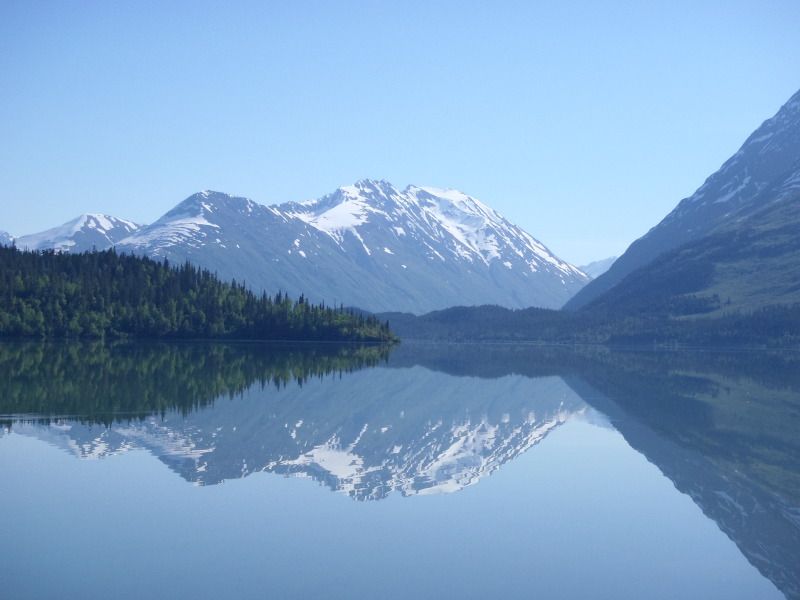 We were there for a few weeks at the end of June, and though the trip wasn't about fishing, Cindy allowed me to wet a line a few times. BTW, we saw so many bears, moose, eagles, puffins, otters, seals, whales, caribou, elk, mountain goats, etc., it was crazy.
If you've been to Alaska, you probably know the salmon fishing doesn't get into full swing until mid July so we were a couple weeks early for the major salmon runs. The salmon run spurs the rainbow trout to feed on salmon eggs and flesh (as the salmon die off shortly after they spray thousands of eggs in the head waters of their home rivers).
The reason I make this post under fly fishing is because I wanted to explain what Alaska game and fish (and all Alaskans) consider fly fishing. Fly fishing purists, brace yourselves. As long as you use a hook with a piece of yarn on it, it's considered a fly. In fact many people buy strong number 8 hooks and tie a single piece of thread on it to be legal. Often included in Alaskan fly fishing for salmon is the use of weights (up to 2 ounces)not fastened closer than 18 inches to the alleged fly. The weight is needed in many cases to get the fly down to the bottom of the river/creek where the schooling salmon are making their way up stream, resting in pools and behind rocks as they make their way to the head waters of their home river. You are actually snagging them in the mouth (as they don't feed once they enter fresh water). Trust me, it's almost as fun as getting them to eat the fly.
You are also allowed to "fly fish" with a spinning or bait casting outfit as long as you use a legal gap hook with thread and weight appropriately placed. This helps a lot when you need to make long casts across the river to a deep hole.
The name of the game when finding salmon is to lookup fish counts on your smart phone/ipad and head to that particular river/creek in an attempt to find them schooling. I think they travel approximately 5 miles an hour (or something like that) once they enter fresh water. It's a fun game finding their location but not an exact science, though fairly easy to figure out after a day or two. During peak season this isn't an issue, everyone is catching salmon in what is often called combat fishing. You can YouTube Russian River combat fishing (or fishing with bears) to see combat fishing. Of course, you can catch halibut any time in Alaska (though probably not on a fly)using a 5lb weight while fishing vertically, in deep water with a very heavy rig(not my kind of fishing). It is however some of the best fish I've tasted. Anyway, here are a few fish pictures from our adventure to Alaska!
Moose River in Sterling (Near Soldotna)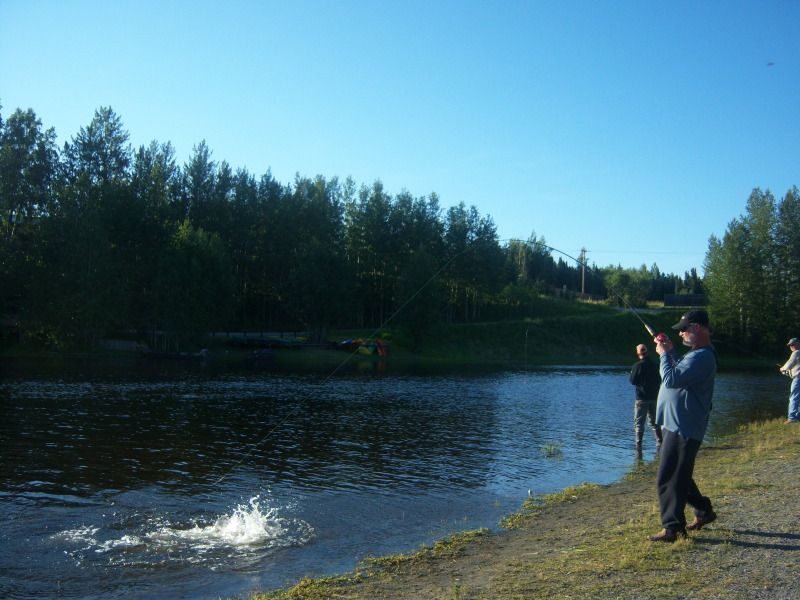 my 8 wt, a nice rainbow, and bear spray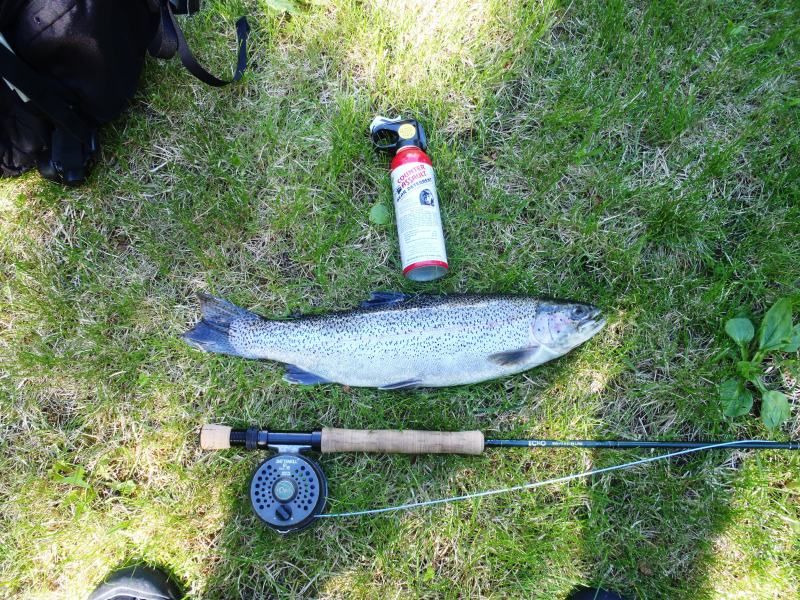 A nice salmon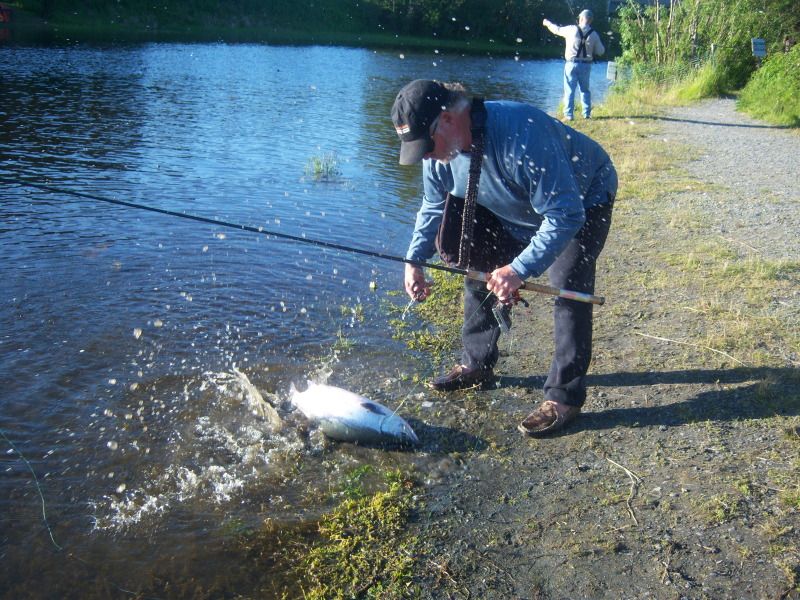 small artic grayling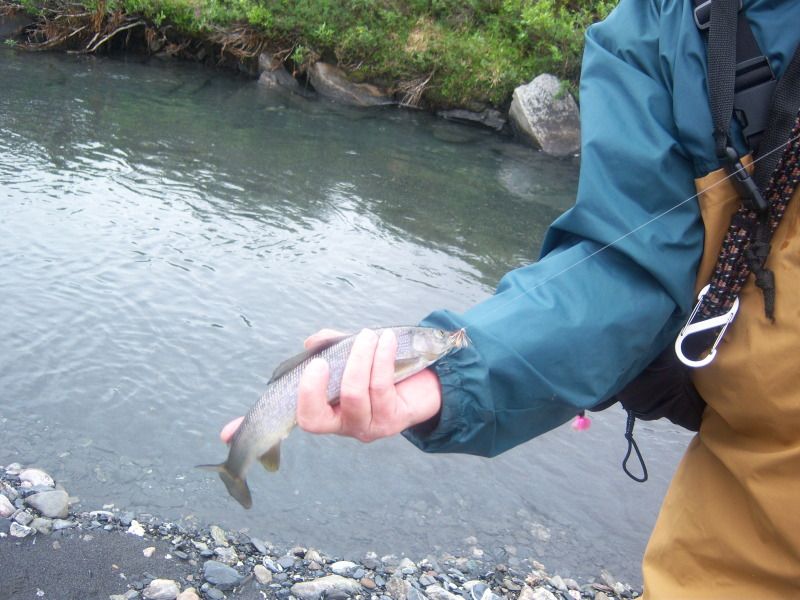 check out the top fin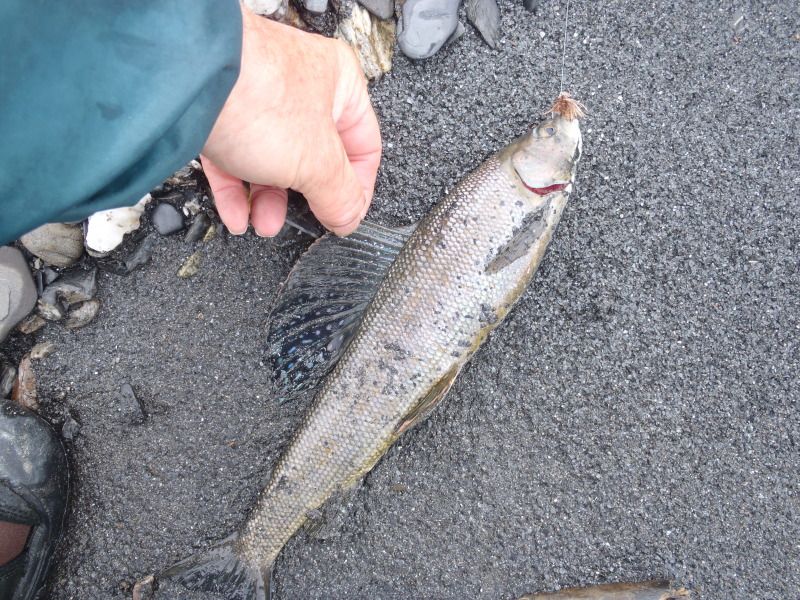 Cindy on the side of a drop off in Denali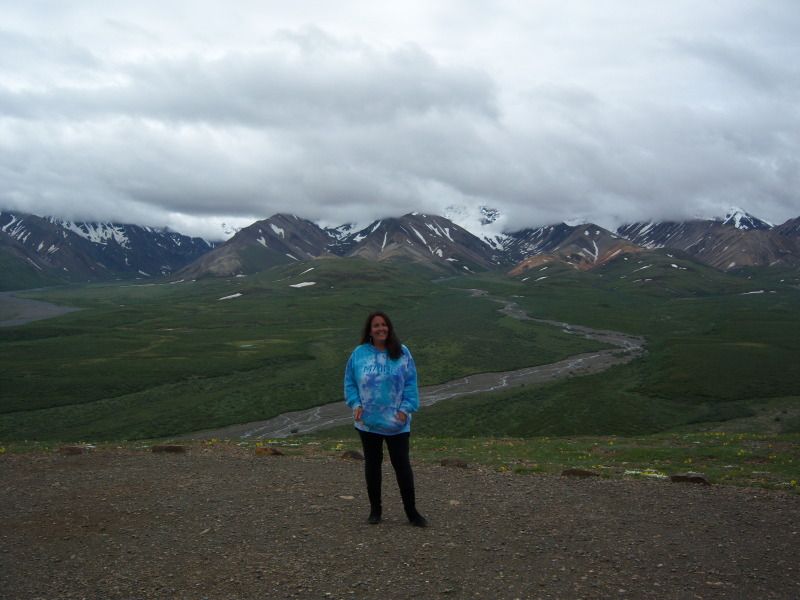 Copper river salmon at Rays in Seward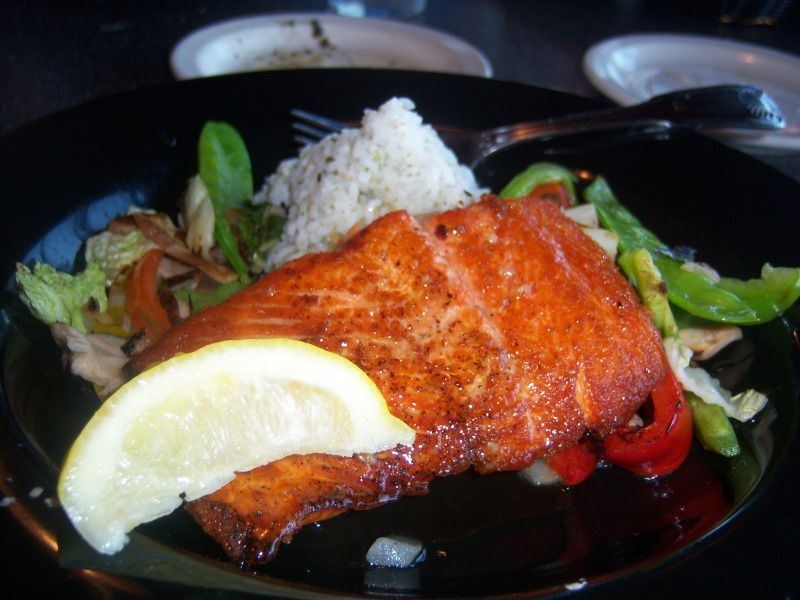 at 2:00 am a grizz came into the back yard and trashed our neighbors ice chest here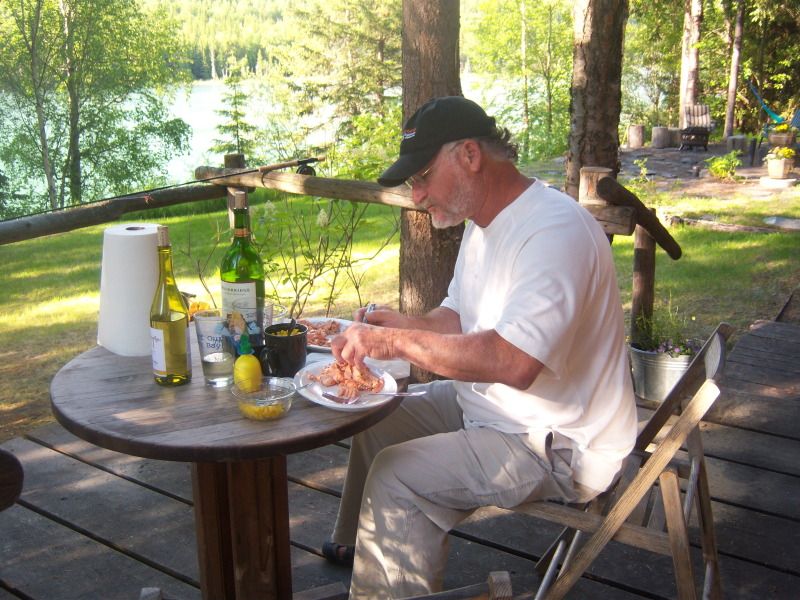 I've been to Alaska 3 times now and have a fairly good understanding of how, where and when to catch fish. If you are going for the first time, feel free to contact me for information on how to plan the fishing part of your trip. Here is a video my son took from our trip two years ago. Just
click on the pic to start it
. Oh....and don't forget the bear spray...they are any and everywhere
Tight lines!
Haines Alaska with Scott July 2010