I spent last week in a bay house on the cape with a couple of friends and our dogs. Such an amazing place, I'm truly envious of those of you that have this resource close by. We fished the bay from kayaks several times and had much success. The hot fly was Henry Cowen's Coyote in any color combination. Last Tuesday my buddy mike and I went looking for tarpon with Nate from Robinson Brothers guide service. We had several shots at big tarpon back in the estuary and I was able to jump my first tarpon ever. Those jumps will haunt me for a while. If you want more info on the tarpon send me a PM.
Nate suggested we see what some gar thought of tarpon flies while we waited for the tarpon to show up.
After losing that tarpon I needed to console myself with some bay fishing.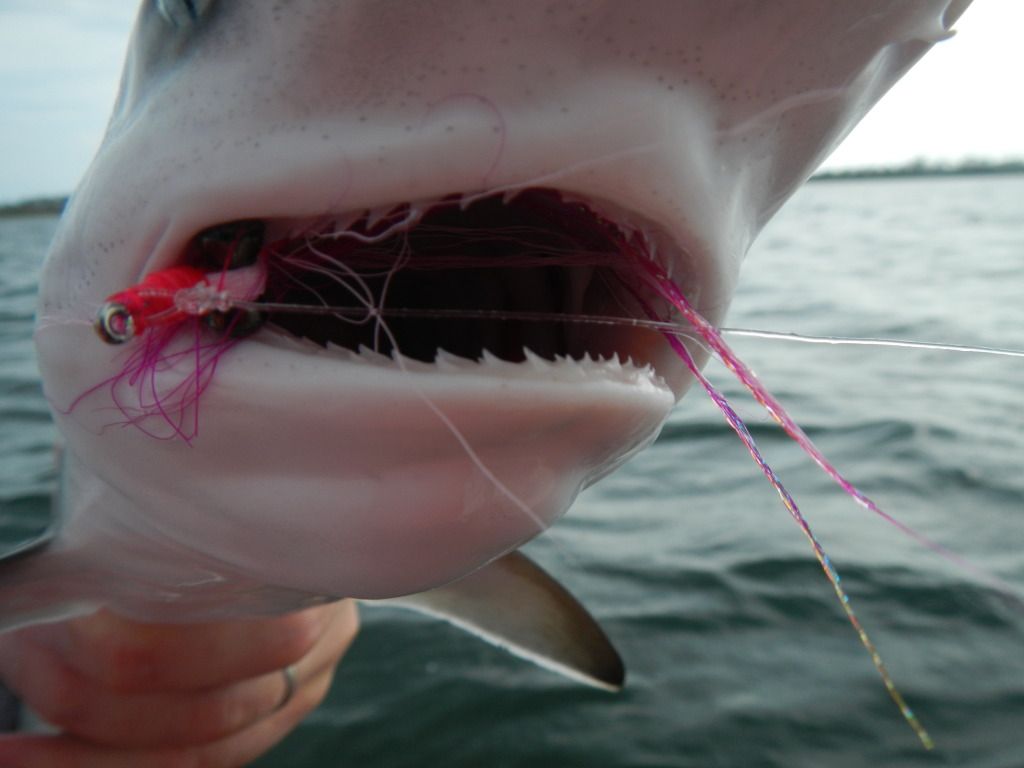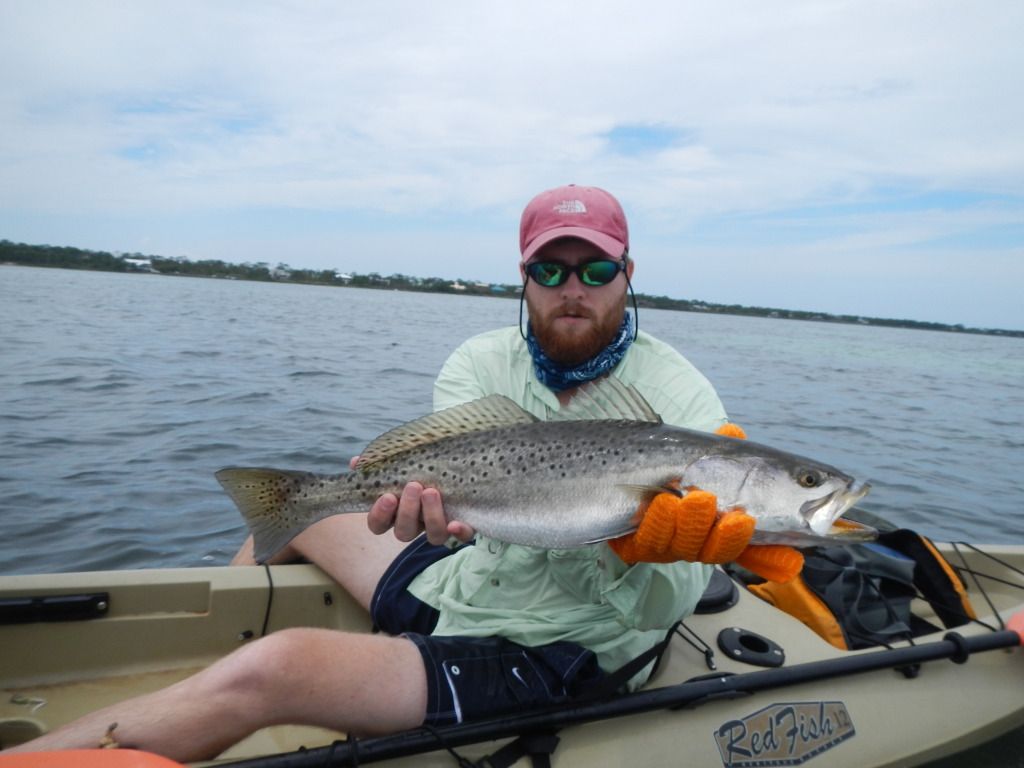 Wish you guys didn't have this odd size restriction on images. **Edit** looks fine now, must have been my ipad.