sidelined temporarily with lower back pain, i decided to whip up some flies to fill the request of a good friend.
standard spiders and ants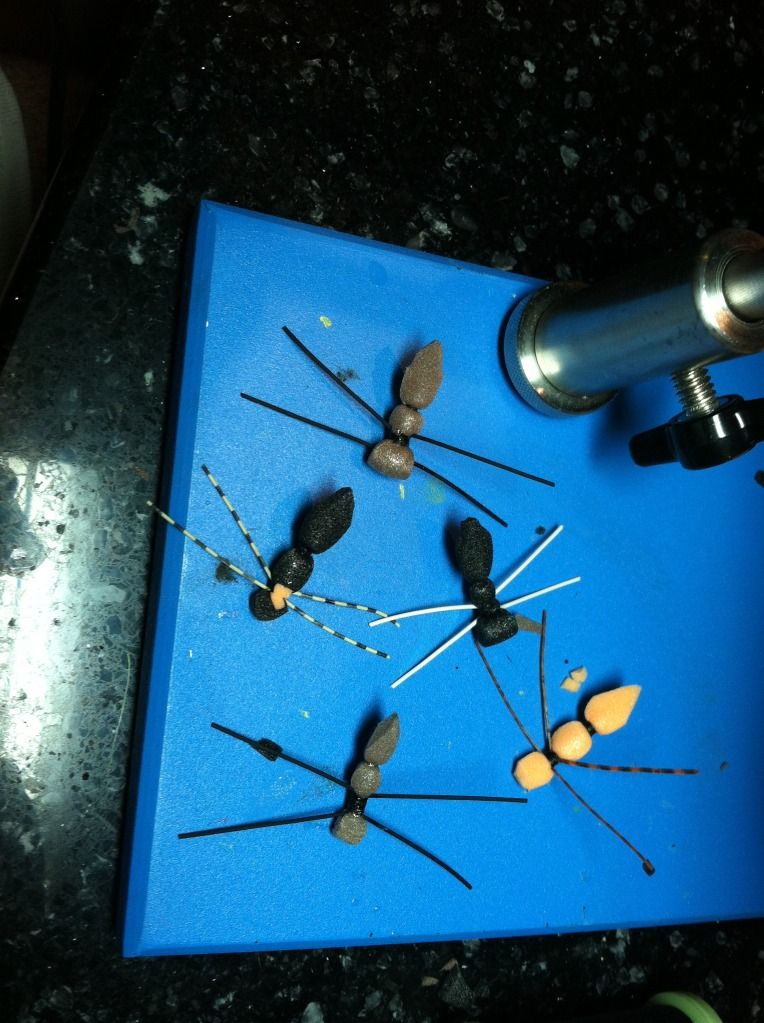 modified bk popn crease (added legs to the design)
and although i can hear the purists (peter) rumble at this one, i decided to try something different for the sea trout.
essentially, a curly tail from a bass worm tied on and covered with some opal estaz for the body. it'll either have great action, or the whole thing will spin like a ceiling fan.