So I took the plunge and got a used Native Ultimate Tandem 14.5 off of a local Craigslist ad. I've been wanting a yak for years (I have a flats boat) and I finally made it happen. Took it out bassin today and caught a few fish. The yak was purchased form a duck hunter and it doesn't have any accessories on it. I will post some pictures then finish up by asking the litany of noob questions that I suspect get addressed here all the time.
The boat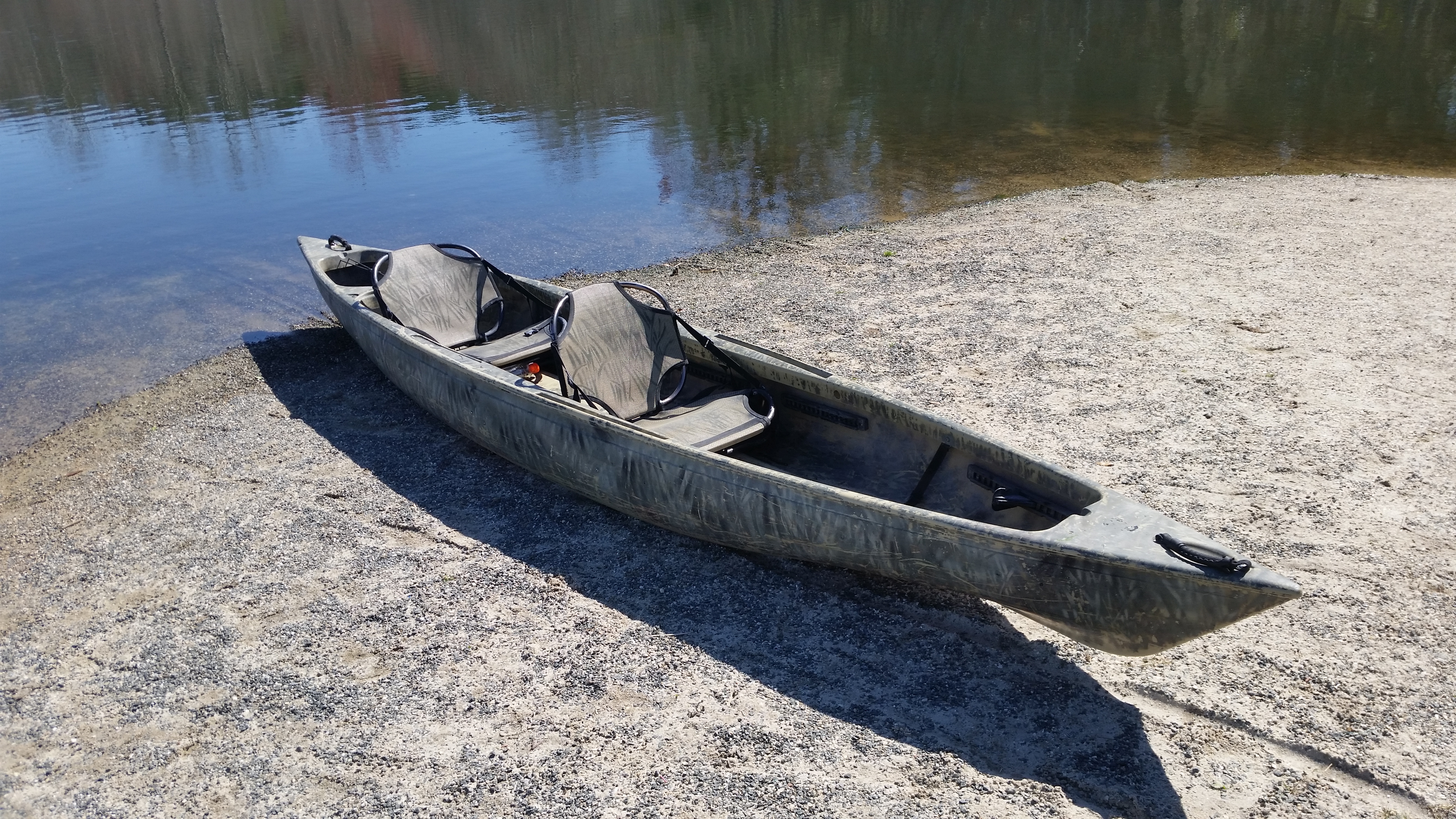 No accessories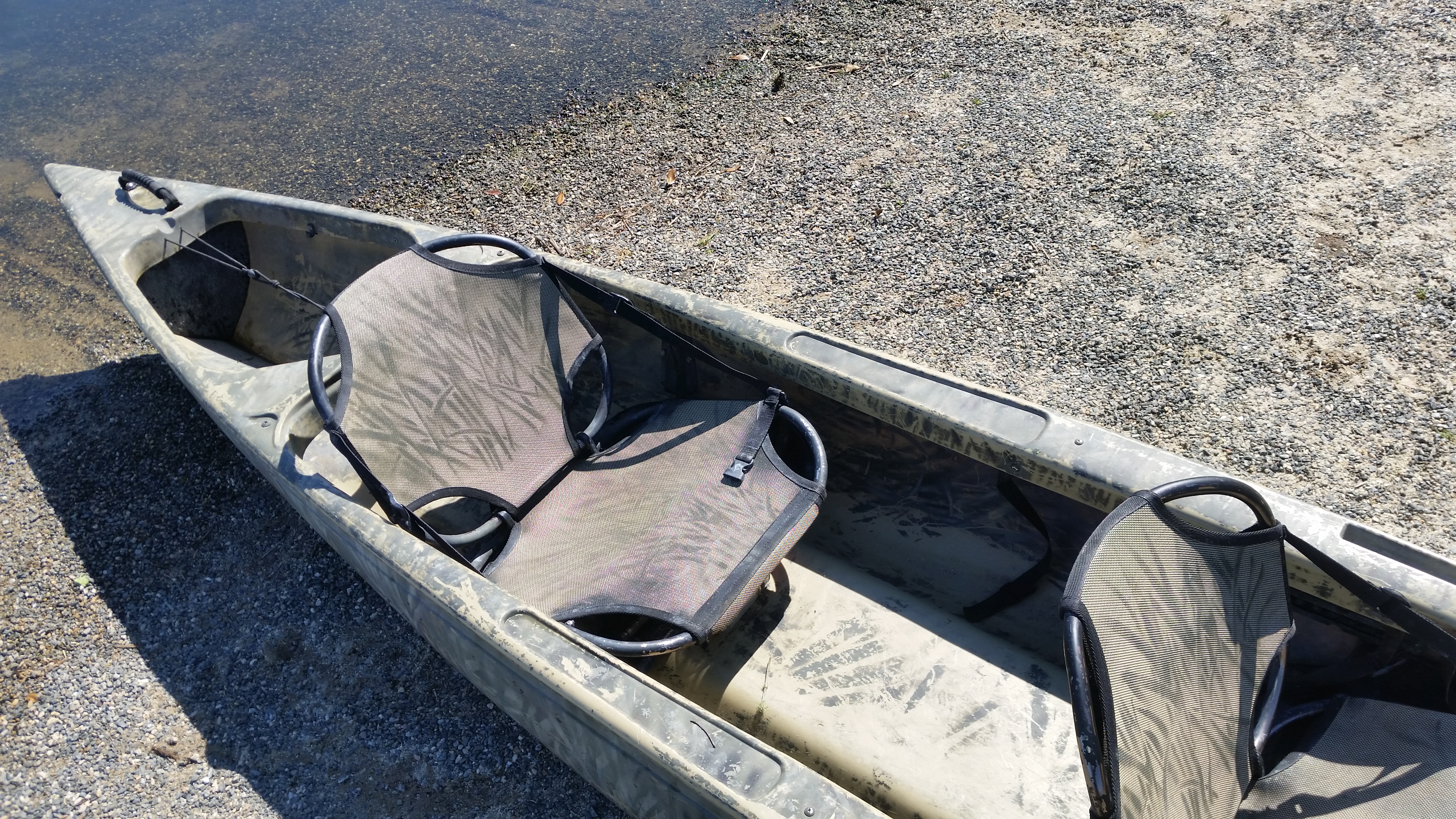 In the truck
See that triangular area behind the rear seat? Adjacent to the cross member?
Would it be crazy to put a flush mounted rod holder in there (one on each side)?
Anyone have a favorite "fishing" PFD they wear on the water?
One with like pockets and storage for fishing stuff since it'll be worn over a fishing shirt?