Put my first tarpon of the season in the air today. After 6 or so jumps I caught up to it to the point the leader was in the guides and the fish was gulping air. I then decided it would be a good idea to break my beautiful Scott 10wt. After hand lining the fish for about another 30 seconds I decided it was best to go ahead and let it chew through the leader. Guess I will be fishing the 12wt out of the kayak for a while.
Goodbye Backing.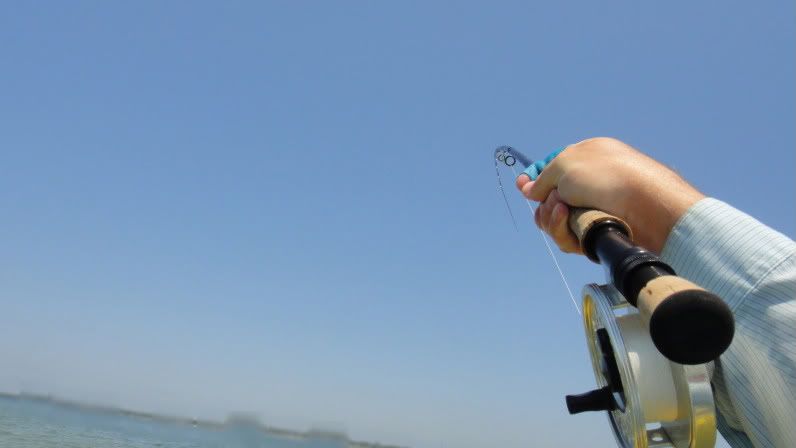 Hole.
"Old Man and the Sea" style
Insult added to the injury.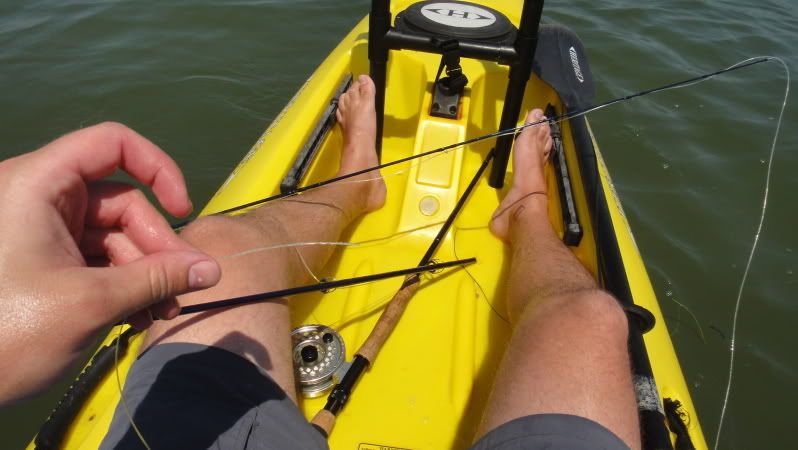 Goodbye fishy friend.